OUR STORY
Pinkfilosofy was founded in 2010 by Johanna Ortiz and Adriana Arboleda in Cali, Colombia, and has been under Adriana's Creative Direction since.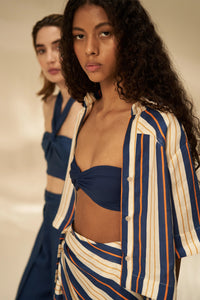 ABOUT US
Since its conception, the purpose of the brand has transcended its timeless, effortless and increasingly sustainable collections, having also promoted a conscious lifestyle built upon solidarity and sensible social standards.
Female-led and with an inhouse team made up almost entirely of women, Pinkfilosofy strives to positively impact its immediate social and environmental context as well as promote a community of driven, creative, conscious individuals.
ADRIANA ARBOLEDA
Adriana Arboleda, from Cali, Colombia, is a mother of two girls, model, tv personality and founder at "Vistete de Colombia", a civic movement focused on promoting and celebrating local fashion.

As Pinkfilosofy's Creative Director and the actual embodiment of the Pinkfilosofy woman, Adriana is also an abiding devotee of thoughtful fashion and mindful living.

With a sensitive and travelled eye, as well as an ongoing fascination for all things authentic and true, Adriana envisions effortless, timeless, feminine collections for the contemporary woman.

Through her creative and executive leadership of up to 50 women at the Pinkfilosofy workshop, Adriana and her team also strive to transform the way in which fashion is consumed and experienced on a local and global scale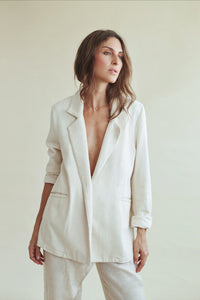 Colección
FAVOURITES
A few favourites from our archive to demonstrate our commitment to you.
Shop now