JOURNEY
With a concept that stems from midnights in a library to mornings in the countryside,
Pinkfilosofy calls upon introspective travels and worldly explorations for its FW23 collection.
Through an effortless roundup of dresses, textured coats, and flowy kimonos, the brand reinforces its signature versatility while providing
seasonal comfort. With stamp-like prints and occasional florals, the fresh, witty collection is a wardrobe of thoughtful staples for the coming season.
Shop now
FALL EDIT
Discover our selection for this season. Pieces that easily transit from morning to night!
Shop now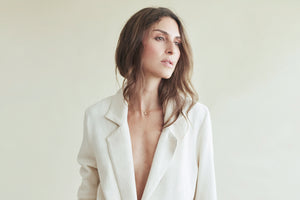 About us
Pinkfilosofy was founded in 2010 by Johanna Ortiz and Adriana Arboleda in Cali, Colombia, and has been under Adriana's Creative Direction since.
Since its conception, the purpose of the brand has transcended its timeless, effortless and increasingly sustainable collections, having also promote a conscious lifestyle built upon solidarity and sensible social standards.
LEARN MORE